Lion Heart is the fifth album by Girls' Generation, released on August 18, 2015. The physical album was released in two versions: Lion Heart and You Think version. The songs "Lion Heart" and "You Think" were used to promote the album.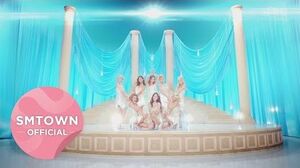 Tracklist
Edit
Lion Heart
You Think
One Afternoon (어떤 오후)
Show Girls
Fire Alarm
Talk Talk
Green Light
Paradise
Sign
Bump It (예감)
Video Links
Edit
Versions
Edit
Lion Heart Version
You Think Version
Lion Heart

Lyrics: 1wol 8il, Choi So-young, Joy Factory
Music: Sean Alexander, Darren Baby Dee Smith, Claudia Brant
Arrangement: Avenue 52, Darren Baby Dee Smith

You Think

Lyrics: Jo Yoon-kyung
Music: Sara Forsberg, Dante Jones, Brandon Sammons, Denzil 'DR' Remedios, Ryan S. Jhun, Jussi Ilmari Karvinen

PARTY

Lyrics: Jo Yoon-kyung
Music: Albi Albertsson, Chris Young, Shin Agnes
Arrangement: Mussashi

One Afternoon

Lyrics & Music: Hwanghyun (MonoTree), Shin Agnes

Show Girls

Lyrics: Mafly
Music: Ricky Hanley, Paul Drew, Greig Watts, Pete Barringer, Joe Killington, Katerina Bramley
Arrangement: DWB

Fire Alarm

Lyrics: Kenzie
Music: Kenzie, Trinity Music

Talk Talk

Lyrics: Jo Yoon-kyung
Music: Mental Audio, Ylva Dimberg

Green Light

Lyrics: Mafly
Music: The Underdogs, Mike Daley, Andrew Hey, Britany Burton, Rodnae 'Chikk' Bell

Paradise

Lyrics: U.F.O., Mafly, Kim Min-ji (Jam Factory)
Music: Nermin Harambasic, Courtney Woolsey, Charite Viken, Erik Fjeld, Saima Mian

Check

Lyrics: Mafly
Music: Teddy Riley, TL, DOM, Daniel Obi Klein, Engelina Larsen

Sign
Bump It

Lyrics: Jo Yoon-kyung
Music: Anne Judith Wik, Ronny Svendsen, Uwe Fahrenkrog-Petersen, Greg Fizgerald
Charting
Edit
Chart
Rank
Sales
Total Sales
Gaon Yearly Album Chart
13
145,044
145,044+
Gaon Monthly Album Chart
1
131,228
Gaon Weekly Album Chart
1
-
Community content is available under
CC-BY-SA
unless otherwise noted.